Founder & Medical Director Message -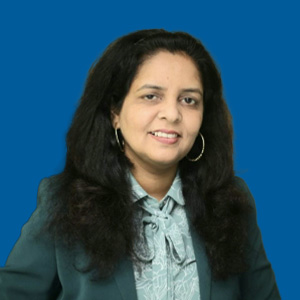 Tirupati Eye Centre is a state of art world- class eye super specialty tertiary care facility with cutting edge technology by highly skilled ophthalmologists. Our Mission is "to excel in eye specialist services by e through highly ethical practices and enabling a highly motivated workforce and also promoting community eye care and integrating all these clinical services with research and training" and our Vision is to be the leaders in "improving the quality of life by providing best of total eye care through excellent technology and expertise".
At this centre we believe that patient is the most important person for us is our prime focus. We believe in the best of experience for any patient who for any patient who visits our eye hospital. Compassion, respect and empathy are qualities that are inculcated in the team of Tirupati eye centre as the prime qualities.
The centre is equipped with the state of art equipment and cutting edge technology for providing the best of treatment to the patients. The doctors are highly skilled in their work and are in a state of continuous up gradation of knowledge and skills.
In academic activities Tirupati Eye Centre has been the leader. Every year it organizes continuing medical education programs (CMEs), symposiums, workshops and conferences to improve knowledge and skills of their ophthalmologists as well as to train fellow colleagues as well as newer generation.
We fulfil our corporate social responsibility through Tirupati Charitable Trust, which has been serving the economically weaker sections of the society. We not only cater to cataract in underprivileged but also have implemented the very unique concept of Mobile unit for treatment of diabetic retinopathy for the semi urban and rural areas of Western Uttar Pradesh. This concept has been highly appreciated and this design has been incorporated now in the national health policy for which Tirupati Eye Centre is one of the main advisors.
With 16 years of track record as a service provider where we have seen over 8 lakh patients and operated over 1 lakh patients. We invite all to visit Tirupati eye Centre and become acquiatained with our services and team.