Consultants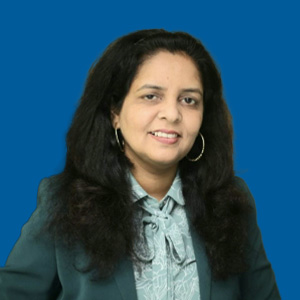 Dr. Mohita Sharma - is the Founder and Medical Director of Tirupati Eye Centre, who has extensive experience in the fields of Cataract, Retina & treatment of Diabetic Retinopathy and AMD. She is also engaged in several academic activates. A post Graduate from Guru Nanak Eye Centre (GNEC). New Delhi, She has done fellowship from University of Regensburg (Germany). She is the Secretary of Noida Ophthalmological Society (NOS) as well as editor Proceeding of U.P. state Ophthalmological Society (UPSOS). She has been invited as faculty at several national as well as international conferences to present her work on Cataract and Retina.

Dr. Anshu Arora - is an experienced Vitreoretinal surgeon who specialized in diagnosing and treating Vitreoretinal diseases and uveitis. He is a fellow from the prestigious Sankara Netralaya. He is also been conferred with fellowship from Royal Collage of Ophthalmology, Glasgow in 2008. HE enjoys a reputation as a result oriented vitreo-retinal surgeon and is sought by colleagues for difficult surgical cases. He is also active in clinical trials for retina disease.

Dr. Prerna Matta - Matta is working as Senior Consultant and Glaucoma Specialist. She is a post Graduate from Delhi. She also specializes in anterior segment disorders and Cataract Surgery. She has worked in various govt. Hospitals of Delhi and has vast experience in varius eye Diseases.

Dr. Nidhi Sood Gupta - She is a post Graduate from SEC, Delhi. She Specialized in anterior segment eye disorders. She also specializes in management and diagnosis of various retinal diseases. She is well versed with diagnostic procedures in OPD.
Visiting Consultants
Dr. Neeraj Saha

Dr. Y.M Bharadwaj